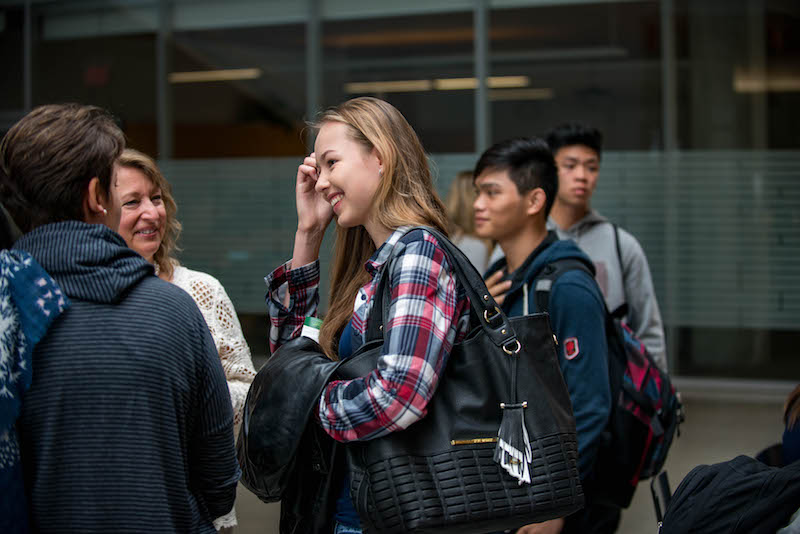 Image source: Wikipedia
By Rebecca Isjwara
It's the first day of university--you pick up your backpack filled with notebooks and pens and walk out your door. You're dressed in your favorite outfit and the shoes you deem are your good luck charms. You start making your way to university and you're suddenly nervous. You feel prepared for universities, but a few things rattle you. Can't figure what's causing you to worry? Here are a few things to keep in check:
1. Orientation
Does your university have an orientation program, perhaps hosted by the global or international students' office? Orientation is a great time to learn about the university culture, the quickest help contact points, and also meeting your fellow classmates. They often brief you on other important information as well, such as how to set up a bank account as an international student, or how to buy that monthly bus pass you need to get to class every day.
2. Stay connected
Be sure to stay connected in the university by subscribing (or finding out the login information) for the university WiFi and connectivity services. Universities also often provide e-mail accounts for their student and staff, which might be used to access your class information, register for other courses, and also to use campus facilities such as the library and the gym.
3. Know your class schedule
Prepare your class schedule along with its time slots and venues and have them with you, be it in print or on your mobile phone. Having a university map alongside your calendar also helps just in case you get lost.
4. Dress to impress
Although you might not be going to a formal event, presenting yourself nicely is always the right way to go. On a day when you're making so many first impressions, it's a nice confidence boost to look good and feel good about yourself.
5. Smile and have fun!
The first day of university might seem nerve-wracking, but university is truly going to be the best years of your life. So put on that smile, walk down the halls, and be prepared to make new friends. Excitement will be in the air for everyone's first day, so embrace that and have a great time!