SCHOLARSHIP OPPORTUNITIES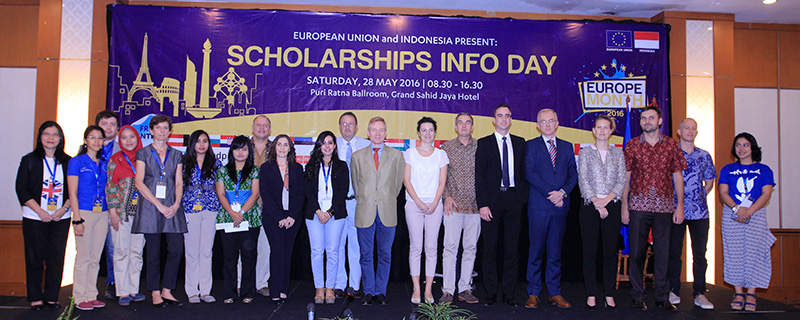 As a student who is pursuing a Higher Education degree, one of your main responsibilities and challenges is to figure out how you're going to pay for it. It's no secret that education isn't cheap — and the price of education is continuing to increase year by year. Robbing a bank is unfortunately not an option, and selling a kidney is more troublesome than it's worthy. So instead, you'll have to come up with more savvy methods of paying for your higher education.
Some of us are privileged and have sufficient, if not more, financial means, either through family or companies. Well, lucky you. Some of us will opt for student's loans, even knowing the not so pretty consequences in the future – high burden of debts for the next 10 years of life. Some of us choose to combine work and study. Whatever the choices is, it is always worthy to pursue your dreams, whether you need a little help or a lot of help, for your education adventure. Tons of scholarship opportunities are available to help you cover the cost of your education. If you're an international student who does not have access to government loans or stipends, scholarship is definitely a much more secure and stable means of funding your higher education
Scholarship is what is usually targeted by most of the prospective students. Depending on the types of scholarships, but generally the beneficiary will be free of the academic fee, either fully, or partially. Some scholarship programs impose certain requirements as part of the award, for instance working-contract and/or to return to their home-country after finishing their studies. Scholarship opportunities out there based on a variety of qualifications — academics, athletics, cultural and community experiences, background, location, desired major or area of study, accomplishments. If you get creative, you'll find a lot of options available out there.
Study scholarship programs that are available in your country and your destination country to devise the most suitable option for you. Scholarships are generally provided in two types, full scholarships and partial scholarships. Fully funded scholarships will cover almost all the main expenses from travel cost, tuition fee, living allowance, insurance, etc. On the other hand, partial scholarships will only cover half of your expenses or even less than a half. It is most of the time offered either as a tuition fee waiver or living cost only. Therefore, preparing the amount of money to cover the remaining cost is crucial.
Scholarships provider might play a role in the above-mentioned scholarship types to stretch out your options and opportunities. This will certainly help you to do more in-depth research when you are aware that scholarships often provided by the government (in-country or destination country), university, or commercial company.
Searching for scholarships is also difficult; knowing where to look, what to look for, and what to avoid are important things to know before you venture out into the vast sea of scholarly awards. Start with customizing your search, based on your location, discipline, or university, you will have a higher chance of finding options that fit your needs.
Chances are wide open! Number of scholarships available each year has been increased for the candidate who willing "pay" the price to pursue their education, not only to the higher level but also the needs of international exposure. Although it is a highly competitive process, it is a challenging journey if you are committed to prepare yourself at your best. Work diligently on your applications, taking adequately of period and care to make sure your materials are in order. But, most importantly, take a chance and apply to as many scholarships as you can
Read more about the best practices that help you to stand out among the other scholarship candidates here!